The CAREB-ACCER Board of Directors ("BOD") has made a commitment to engage in cultural competency training and make accessible to its membership and the broader Canadian research community, cultural competency training with an initial focus on anti-Black racism and equity education in support of its efforts to dismantle existing systems of oppression within the Canadian research ethics sector.
Objectives
As a national research ethics organization with a vision to: (1) promote professionalism through the sharing of expertise, experience, information and knowledge; (2) represent and communicate the perspectives and concerns of Research Ethics Board (REB) professionals in local, national and international policy development and implementation; and (3) provide education and resources needed to successfully promote the ethical conduct of research CAREB-ACCER is obligated to be part of leading the change in the Canadian Human Research Ethics field as it relates to Anti-Black Racism. In order to do this CAREB-ACCER, has embraced the important concepts of:
Accountability, specifically individual and organizational accountability; and
Learning through this Initiative.
Rationale & Purpose
Through a focus specifically on anti-Black racism, and a commitment to unlearning our own biases and minimizing our role in reinforcing systems of oppression CAREB-ACCER is equipped to lead the charge in the Canadian Human Research Ethics field as it relates to addressing anti-Black racism and all forms of racism and prejudice within the research ethics field. Our focus on anti-Black racism is an important distinction given the absence of discussion, action and focus on this issue in the broader area of diversity and anti-oppression work in the Canadian Human Research Ethics space. With the work we have begun in our own learning and unlearning, the under representation of this issue in the Canadian research ethics context (both content and education) and our national and international reach, we are committed to addressing anti-Black racism. Through this work we strive to be an enabler in solving a lot of the systemic issues that affect populations that are victims of racism, oppression and prejudiced systems in the Human Research Ethics space through education, awareness and action. As a national organization and leader in research ethics, it is critical that we enable and encourage anti-Black racism discussions, education and action to equip research ethics boards and researchers on how to approach research with an equitable and diverse lens.
Our Anti-Black Racism Research Ethics Education and Discussion Series creates a safe space to learn, discuss and consider the connections between intersectionality, the research process, and ethics as it relates to anti-Black racism in the Canadian context.
Goals
Through cultural competency education, storytelling and creating tools and resources for research ethics boards, research ethics professionals and researchers to use in their daily practices, this session is one of a five part series developed to equip researchers, research ethics boards and research ethics professionals with tools and resources to address anti-Black racism in their work.
This series is part of CAREB-ACCER's six part action plan focused on dismantling existing systems of oppression within the Canadian research ethics sector.
Facilitators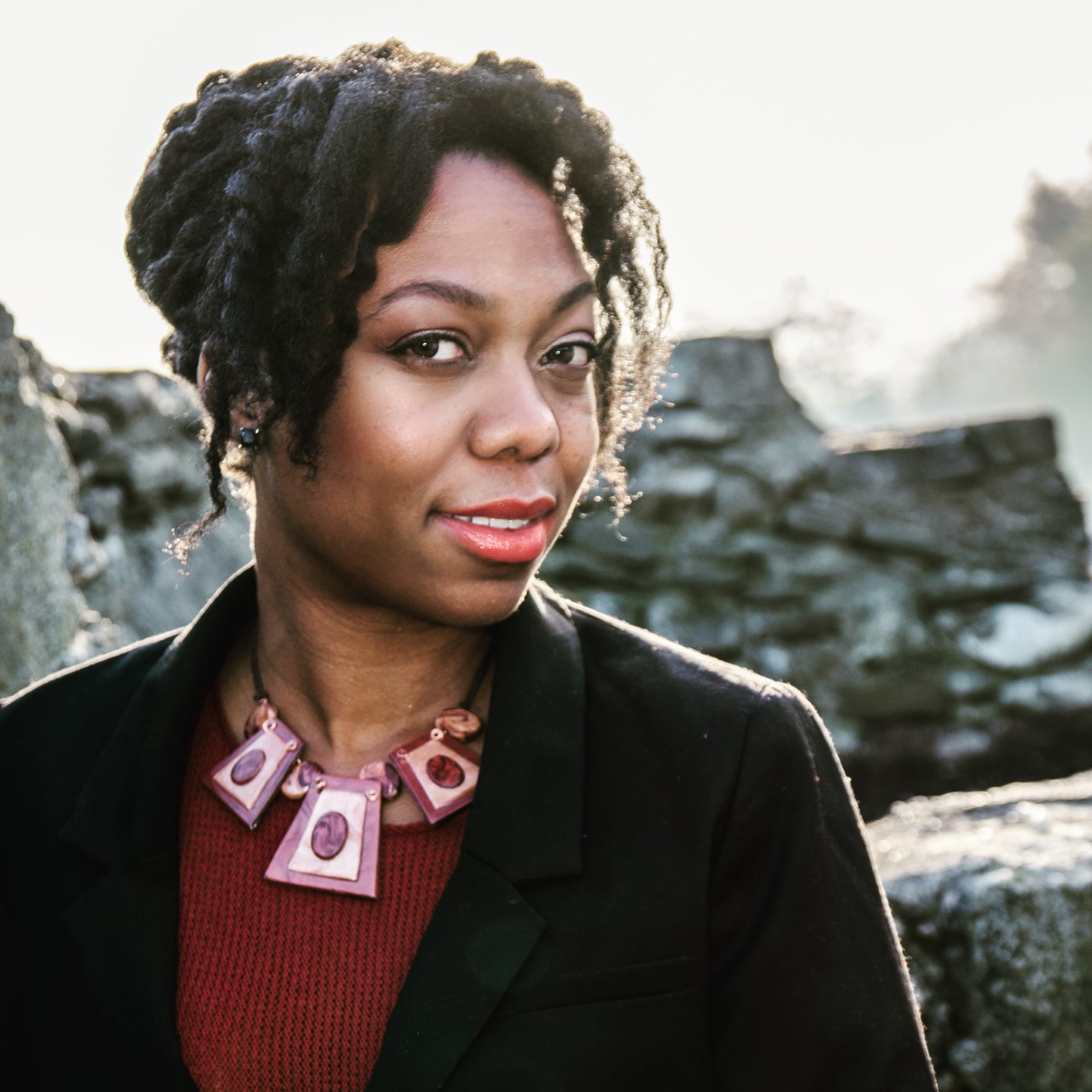 Lydia-Joi Marshall
Lydia-Joi currently serves on the board of the Black Health Alliance, a not for profit organization which works tirelessly to reduce health disparities in diverse Black communities in Canada. Academically she lends her expertise from her BSc. in Biology from Western University and MSc. in Human Genetics from Howard University.
Lydia-Joi consistently strives to bring awareness to issues of health inequity and to promote personalized patient care. Her passion for health care has extended across various disciplines, including her current work in addressing barriers to living organ donation as a researcher with the Kidney health education and research group at University Health Network in Toronto.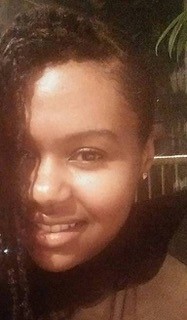 Rhonda C. George
Professor Rhonda C. George is an award-winning emerging scholar and sociologist who explores the social and intersectional dimensions of race, racialization, and racial stratification within social institutions as it pertains to sport, education, and health care systems. Broadly speaking, her multidisciplinary work interrogates the specific ways in which Black populations in the U.S. and Canada experience, navigate, and resist systemic racial barriers. Her current work uses Critical Race theoretical paradigms and community-based methodologies to explore the roots of medical mistrust within Black Canadian communities.

Critical Reflection Questions
1.Many of you acknowledged that anti-Black racism has been a barrier in the Canadian research landscape, can you identify some specific ways in which this manifest in your work?
2.If you identify as non-Black how do you think that this institutional anti-Black racism has impacted your Black colleagues? If you identify as Black, what immediate supports would alleviate some of the
impacts of anti-Back racism in your work?
3.For those who shared that you had little or no Black Canadian or anti-Black racism training, how do you think this has impacted your potential for advocacy in your position?
Websites and Videos
AfroMetis – Celebrating the history, struggles and contributions of people with
mixed Black and Native Atlantic Canadian ancestry
Sir George Williams Affair (Concordia) – Documentary ( Ninth Floor)
Reading List
Briggs, A. Q. (2020). Getting a foot in the door: A critical anti-race analysis of underemployed second generation Caribbean black male youth. Education, Citizenship and Social Justice, 16(2).
Calliste, A. (1994). Race, gender and Canadian immigration policy: Blacks from the Caribbean,1900-1932. Journal of Canadian Studies, 28(4), 131-148.
Chopra, R. (2018). Almost home: Maroons between slavery and freedom in Jamaica, Nova Scotia, and Sierra Leone. Yale U Press.
Chopra, R. (2017). Maroons and Mi'kmaq in Nova Scotia, 1796-1800. Acadiensis, 46(1), 5-23.
Clairmont, D. H., & Magill, D. W. (1999). Africville: The life and death of a Canadian Black community. Canadian Scholars' Press.
Cooper, A. (2007). Acts of resistance: Black men and women engage slavery in Upper Canada,1793-1803. Ontario History, 99(1),5-17.
Cooper, A. (2007). The hanging of Angélique: The untold story of Canadian slavery and the burning of Old Montreal. University of
Georgia Press.
Foster, C. (2019). They Call Me George: The Untold Story of Black Train Porters and the Birth of Modern Canada. Biblioasis.
George, R. C. (2020). Holding It Down? The Silencing of Black Female Students in the Educational Discourses of the Greater Toronto
Area. Canadian Journal of Education, 43(1), 32-58.
George, R. C., Maier, R., & Robson, K. (2020). Ignoring race: A comparative analysis of education policy in British Columbia and
Ontario. Race Ethnicity and Education, 23(2), 159-179.
Henry, F., Dua, E., James, C. E., Kobayashi, A., Li, P., Ramos, H., & Smith, M. S. (2017). The equity myth: Racialization and indigeneity
at Canadian universities. UBC Press.
Henry, N. L. (2010). Emancipation day: Celebrating freedom in Canada. Dundurn.
Henry, N. (2019). Where Are The Black People?. Perspectives of Black Histories in Schools, 179.
James, C. E., Robson, K. L., & Gallagher-Mackay, K. (2017, May 19). Universities have a serious data gap on race. University Affairs.
http://www.universityaffairs.ca/opinion/in-my-opinion/universities-serious-data-gap-race/
James, C. E., & Turner, T., George R.C., Tecle, S. (2017). Towards race equity in education: The schooling of Black students in the
Greater Toronto Area. Toronto, Ontario, Canada: York University.
Johnson, M. A. (2012). To ensure that only suitable persons are sent": Screening Jamaican women for the West Indian Domestic
Scheme. CE James & A. Davis, Jamaica in the Canadian experience: A multiculturalizing presence, 36-53.
Lockett, J. D. (1999). The deportation of the Maroons of Trelawny Town to Nova Scotia, then back to Africa. Journal of Black Studies,
30(1), 5-14.
MacDougall, G. (2010). Report of the independent expert on minority issues: Mission to Canada. United Nations.
Robson, K. (2021). An Essay on the Challenges of Doing Education Research in Canada. Journal of Applied Social Science,
19367244211003471.
Rudder, A. J. (2004). A black community in Vancouver? A history of invisibility [Masters Thesis, University of Victoria]. https://
dspace.library.uvic.ca/bitstream/handle/1828/733/rudder_2004.pdf?sequence=1
United Nations. (2017a). Concluding observations on the twenty-first to twenty-third periodic reports of Canada. United Nations.
United Nations. (2017b). Report of the working group of experts on people of African descent on its mission to Canada. https://
ansa.novascotia.ca/sites/default/files/ files/report-of-the-working-group-of-experts-on-people-of-african-descent-on-itsmission-
to-canada.pdf
Walker, B. (2011). Done with Slavery: The Black Fact in Montreal, 1760-1840.
Walker, B. (2009). Finding Jim Crow in Canada, 1789–1967. A history of human rights in Canada: Essential issues, 81-98.
Walker, B. (Ed.). (2008). The history of immigration and racism in Canada: Essential readings. Canadian Scholars' Press.
Whitfield, H. A. (2007). Black Loyalists and Black Slaves in Maritime Canada. History Compass, 5(6), 1980-1997.
Here are the links to register for the next session