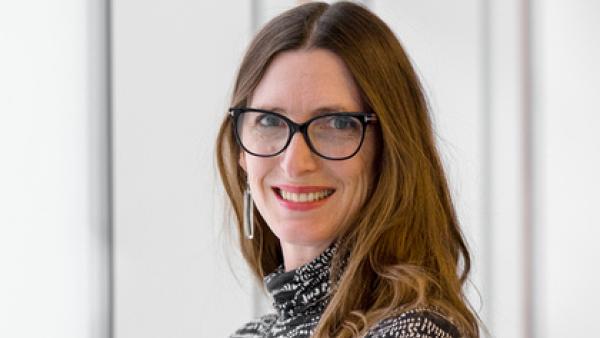 The CAREB-ACCER Distinguished Service Award (DSA) recognizes individuals who have made significant contributions to research ethics whether through teaching, research, or service. Established in 2013, this award recognizes accomplishments in research ethics beyond CAREB-ACCER's activities.
The 2016 DSA recipient, Nancy Walton, RN, PhD is an Associate Professor in the Daphne Cockwell School of Nursing, the Director of e-learning at Ryerson University and the current Chair of the Women's College Hospital Research Ethics Board (REB) in Toronto.
Nancy's service in the field of research ethics is longstanding. She served as a member with expertise in ethics on the REB at the Hospital for Sick Children; a founding member of the REB at the Ontario College of Art and Design University; a scientific member of the REB at Women's College Hospital; and was Chair of the Ryerson University REB for almost a decade. Nancy was also a Council member on the National Council on Ethics in Human Research (NCEHR) and is a current member of both the CAREB-ACCER and PRIM&R.
Nancy has published and presented extensively on research ethics issues including: priority setting and decision-making in cardiac surgery, ethical considerations of internet-based research; research ethics board composition; ethical and legal considerations in research on children and adolescents; and most recently, ethical issues arising in the Ebola virus disease outbreak and the ethical concerns and opportunities of new mobile technologies. Her current research is focussed on the role of parent as therapists for children with Autism Spectrum Disorder.

Nancy is the Canadian author of the textbook "Ethics and Issues in Contemporary Nursing" (2nd edition, Nelson, 2013) and the co-author of an upcoming textbook entitled "Critical Thinking for Nurses" (Oxford University Press, 2015). She is known on the internet for The Research Ethics Blog, The Nursing Ethics Blog (co-written and managed with Chris MacDonald, PhD) and a new e-journal (which she co-edits with Dr. David Hunter at Flinders University in Australia), The Research Ethics Journal Review (REJR). The REJR represents an exciting experiment in scholarly publication in human-subjects research ethics, and will publish short, peer-reviewed commentaries on recent scholarly work in the field of human subject research ethics.
Nancy truly embodies the qualities and contributions intended for recognition when the Distinguished Service Award was first envisioned. The award was presented to Nancy on Friday, May 27 at the CAREB-ACCER 2016 National Conference and AGM at the InterContinental Toronto Centre hotel. We are happy to be able to recognize her work in this manner. Congratulations Nancy – well done!