How do I Refund a payment?
Dashboard --> Woocommerce --> Orders --> Select Order you want to refund
Select Refund, button is by the product details.
Note: Make sure you fill our what exactly is getting refunded  by changing the quantity, total, to GST to add the refund amount
Click "Refund via Stripe" to have it automatically go back to their credit card.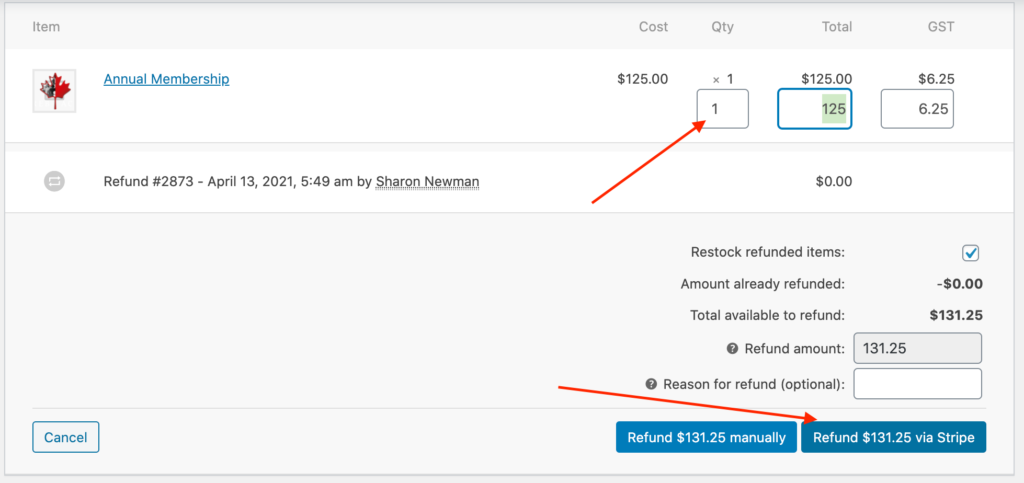 How to a manually add or remove a membership?
Dashboard --> Membership PRO Ultimate WP --> Users --> Add Filters --> Search for User --> Edit
The Subscription management also apply's for adding permissions to view Emodules and Webinars.

How do I access my purchased material?
Front-End --> Log in --> My Account --> Professional Development
Note: Admins will see everything available regardless of what was purchased
Note: Only properly configured emodules and webinars will appear on the list, to learn how to set one up, watch the "Configuring Webinars and Emodules" video in the Advanced configurations videos.